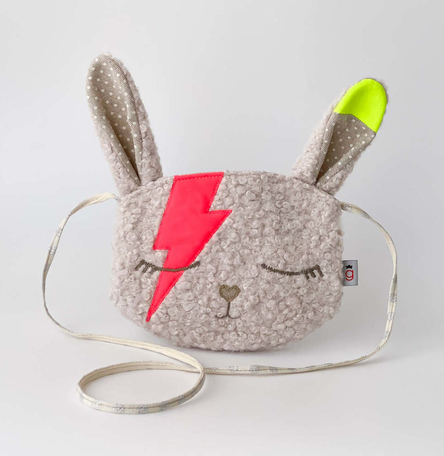 More details
This sleepy Bunny Bag is designed and handmade with love and attention to detail.
Bunny Bag is made from a soft faux fur fabric and a cotton handle, while the inside of the bag is made out of thick cotton.
This cutie has sewn on to her face a neon lighting bolt making her look not only pretty but funky!
Her eyes and mouth are created with free motion machine embroidery.
Bunny Bag is perfect for children to keep their treasures when they are out on big adventures!
This Product is Designed and Produced in Ireland using materials Sourced in Ireland and the UK.