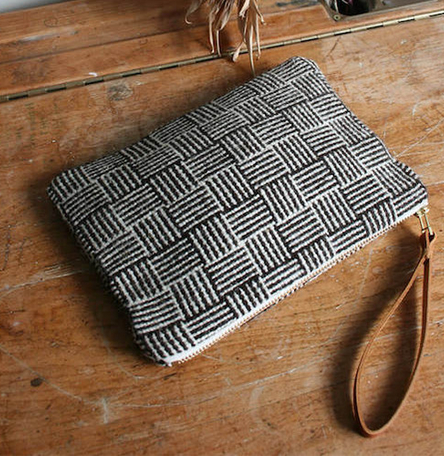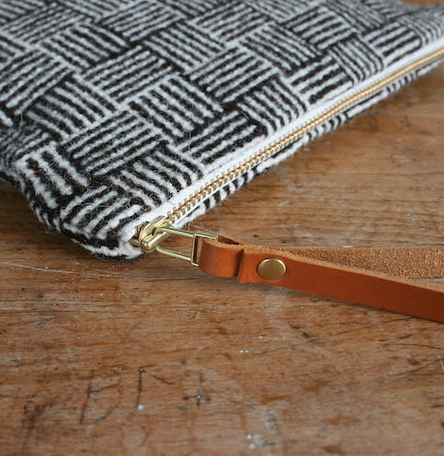 More details
A handy zipped pouch made from handwoven cloth with riveted leather wrist strap, interior pocket & linen lining.
Meaning 'cabin' in Irish, the 'Bothán' design is a 'colour & weave' pattern, traditionally called 'log cabin'.
The yarns in this cloth are undyed, using only the natural colours of the sheep's fleece - a natural ecru (creamy white) and very dark brown. The woollen cloth has been woven on a traditional loom, before being carefully scoured to the desired finish.
The pouch is ideal for holding a passport and travel essentials, or small notebook & pens. The interior pocket fits 2 credit cards.
Woven and stitched in very small batches in my studio in the Cavehill area of Belfast.