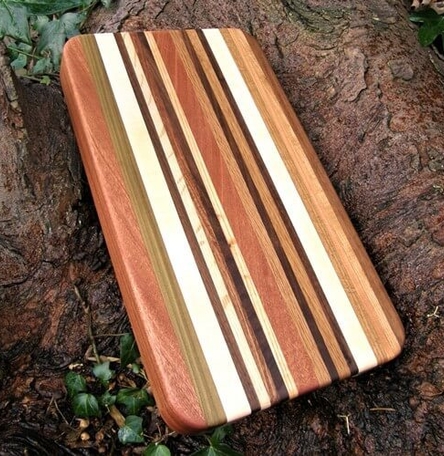 Barleycove Chopping Board
More details
The Barleycove Chopping Board is one of my Beaches Collection of Face Grain Chopping Boards, all handmade in contrasting strips of hardwoods at my workshop in Malahide, Co. Dublin and no two will be alike within the collection.
The Beaches hardwoods can be a mix Oak, Maple, Walnut, Cherry, Sapele or Poplar sourced from sustainable forestry through Irish distributors.
Barleycove is fitted with recessed handles for easy lifting & finished with antibacterial worktop oil. All my boards are individually named and supplied with a handwritten, signed card listing the hardwoods used and after care information. An ideal choice for preparing food with friends and family.
Dimensions 430x245x45mm
The Product is Designed and Made in Ireland using materials Sourced in Ireland.