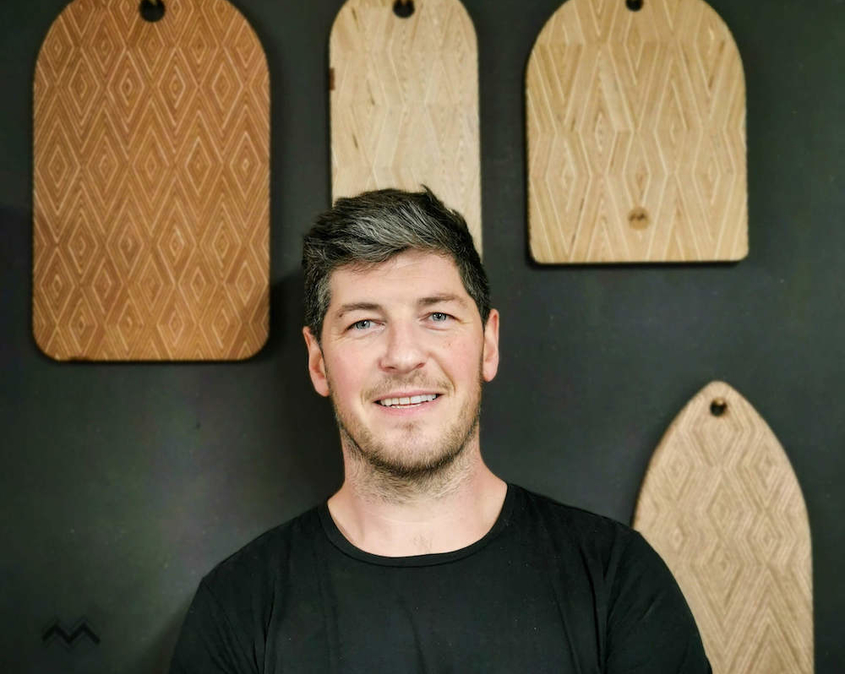 Designer: Mark Tidy Furniture
Reimagining materials to produce unique & contemporary pieces of furniture for the entire home.
About Mark Tidy Furniture
With a background in graphic design, interior design and woodwork, Mark combines traditional hard and soft woods with modern sheet materials to achieve eye-catching designs. Mark's unique pattern work can be seen throughout many of his furniture designs and in his small batch handcrafted homewares collections. Open for commissions, Mark is open minded and collaborative making one-off pieces custom to the clients needs.
Discover more about Mark Tidy Furniture
"I'm inspired by combining modern materials with traditional timbers. I'm always learning and exploring new techniques - each piece I make is part of a continuity of learning & discovery. For me, this is why making furniture is so enjoyable and exciting"